THE INTERNATIONAL FRANCHISE EXPO (IFE),
by MFV EXPOSITIONS, casamadre del network BeTheBoss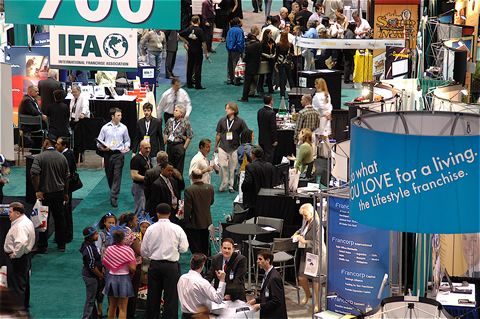 The world's premier franchise event showcasing hundreds of franchise concepts is an annual event sponsored by the International Franchise Association (IFA).

Franchising companies at the IFE come from a vast array of industries offering concepts at all investment levels. Another high point at the IFE is the most comprehensive conference program offered on franchising.

The IFE is endorsed by the U.S. Department of Commerce and promoted world wide as part of their International Buyers Program (IBP) Over 150 U.S. Embassies through their Foreign Commercial Service Offices actively promote the IFE within their regions of influence, bringing official escorted delegations from all around the world to the IFE. A powerhouse marketing campaign attracts qualified prospects from through out the United States.

For over a decade, the IFE has been the meeting place for the franchise industry where franchisors both domestic and international, franchisees, suppliers, industry publications, all come together to conduct the business of franchising.

The 17th annual IFE will be held in Washington, DC from April 11-13, 2008 at the Walter E. Washington Convention Center.

For all related matters, please contact Terry Hill or Laura Fenwick of IFA Media Relations, at
202-628-8000 or email thill@franchise.org or lfenwick@franchise.org.
GUARDA IL VIDEO PROMOZIONALE DELL'IFE 2008!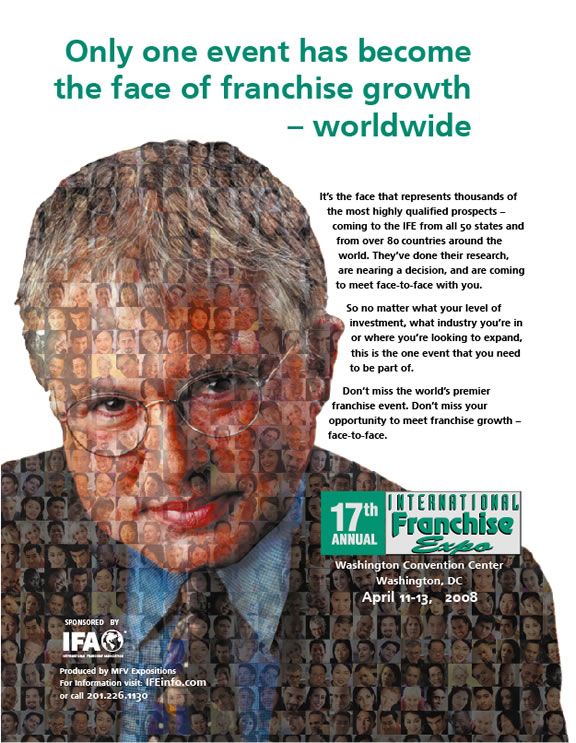 SHARE: