The Right Master Franchise Opportunity
Dramatic demographic shifts have driven the need for a new range of valued services to meet the demands of the fast-growing senior population. As a result, the senior care industry is poised for impressive growth worldwide, including in Italy. Private and government studies confirm that the demographic shift generating this expanding demand has already occurred and will be in effect for decades to come. 
The highly successful and recession resistant Right at Home® care giving management business model and franchise system offer a rare opportunity for our Master Franchisees to capitalize at a large scale on the fast- growing demand for well-managed in-home senior care and assistance for seniors. These individuals do not currently need or desire a nursing home, yet want assistance with everyday living activities that contribute to their quality and enjoyment of life – the most valued aspects of senior lifestyles by seniors and their families alike.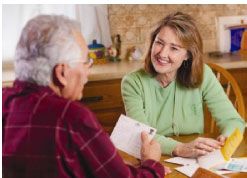 The mission of Right at Home is to improve the quality of life for those we serve. We have learned that even with the best caregivers, high quality home care management demands strong business support systems. Right at Home's innovative programs, training and systems help our Franchisees meet the needs of our clients, as well as their own business objectives. 
Our corporate executive and management teams have decades of experience in senior home care, senior health care and medical staffing. We have devoted thousands of hours in researching, developing, testing, evaluating and implementing the business models, programs and methods that constitute the Right at Home franchise system.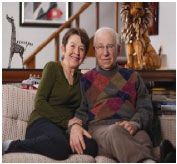 As a result, Right at Home caregivers, office staff, managers and Franchisees stay up to date on the best care techniques and skills, contributing to high levels of satisfaction for our clients and Right at Home team members. Meanwhile our Franchisees enjoy tangibly superior financial results compared to competitors, as well as great satisfaction from their business experience and contributions to society.